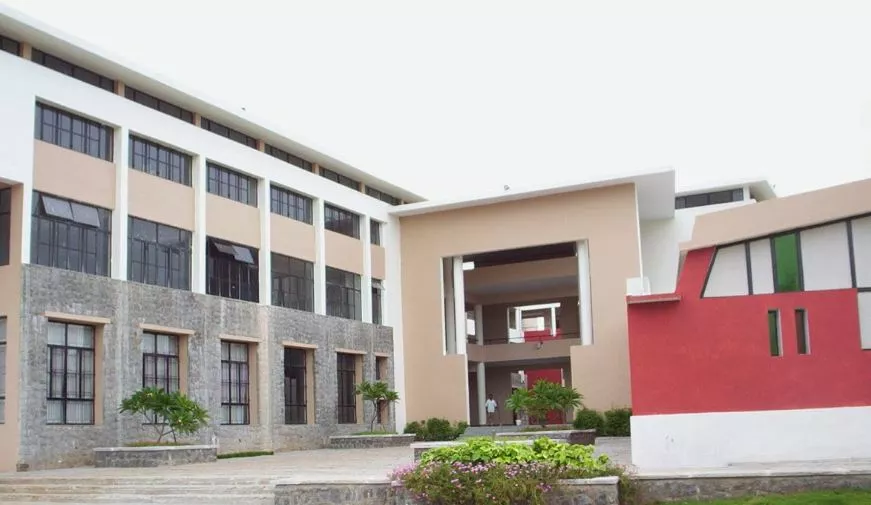 Hostel
The hostels provide a decent & hygienic salubrious ambience and a feel-good climate and are equipped with all amenities for living, dining and recreation that makes each inmate feel at home. They provide a right atmosphere for intellectual stimulation and balanced growth. There are 3 boy's hostel and 4 girl's hostels providing accommodation to over 3000 students with in the campus.
Rules & Regulations :
Behaviour And Discipline
Residents are expected to exhibit acceptable form of behaviour, maintain discipline and decorum in the hostel complex.
Smoking is not allowed in the hostel complex at anytime.
Possession, distribution and consumption of alcoholic beverages, prohibited drugs, chewable tobacco in the hostel complex is not allowed.
Parties, social or political gatherings in the hostel complex are not permitted without the prior and written consent of the accommodation officer.
A hostel campus should be a place where students can have the best possible conditions for studying and adequate rest. As such due consideration must be accorded to other residents at all times. Noise level must be kept low to allow other's the opportunity to study or sleep in comfort.
Television, Radio etc provided in the common room must be switched off or volume toned down after 10:00 pm.
In case of any unacceptable behaviour by the room-mate, the other room-mate must report to authorities
Upkeep Of The Hostel :
Residents are responsible for keeping their rooms and the common areas in the hostel such as visitor's area, bathrooms, stair case, and common room etc clean and tidy at all times.
All fans, lights and electrical appliances must be switched off when not in use.
Cooking, making tea etc is not allowed in the hostel.
Common hostel furniture must not be moved without the permission of the warden.
Any damage to the hostel property must be reported immediately to the warden.
Residents will be charged for all damages except damages caused by normal wear and tear.
Pasting of posters, writings, wall chalking, slogans of any kind or defacing the hostel in any form is not allowed.
The hostel management reserves the right to make spot checks on the hostel and rooms without having to give prior notice to the students.
The hostel management reserves the right to move Residents to other hostel blocks if there is a necessity.